Just to add some more data:
Crowning of bulls is the subject of coin illustrations already from 4th century BC as my friend has found, the "problem" is such coins are found exclusively in a Greek settlement at Campania in Italy. Still it may be interesting to see what is the origin of such iconography and whether it could have diffused in a different form in Macedonia at some point.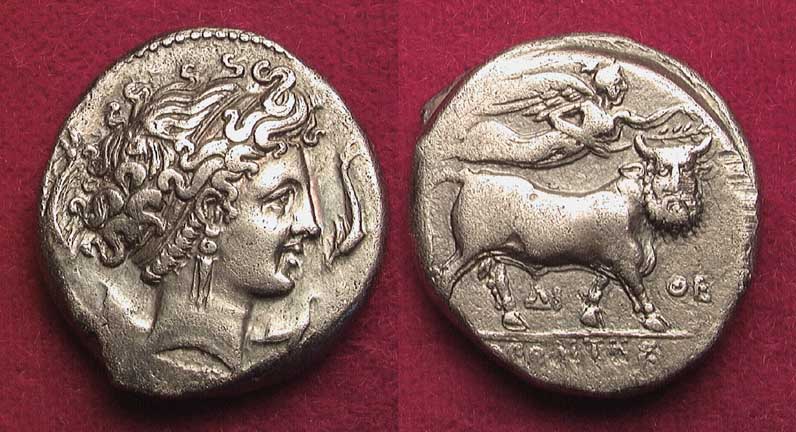 Also, several diadochi (e.g. Demetrios) and even Alexander himself are depicted having bull horns, so is it completely irrelevant to represent one such character as a bull? Maybe going from bull horns to a full image of a bull is a big step, but was wondering about that.
Finally, regarding centaurs, there is coinage from various sites in Macedonia showing pairs of centaurs holding wreaths. This one below is from Amphipolis, with Janus on the other side, the "problem" again is that these rather rare coins are from the second half of the 2nd century BC.
The main reason I cannot exclude the possibility that centaurs are depicted in the frieze is mostly due to the outline of the male character's legs: too thin and at a rather strange angle, proportions and shape don't fit at all to a dancer, unless these belong to another feature or a structure in the background etc.